Scribe of Life
The Scottish Poet and Writer, Robert Burns
with his love, Highland Mary
The poem, Red, Red, Rose, was written especially for her
A Red, Red Rose
The written word forms its own

identity

and travels to unexpected and exciting destinations
~~~~~~~~~
The all important "review"
Visiting our local LifeWay Christian Bookstore and took photos of my books on the shelf. I still wonder how it all happened.
Stopped in to see Kimon Woosley, local LifeWay Christian Bookstore manager. Be sure to drop in and see the new look…so nice.
Remember...
Why Write Historical Fiction?

PRESERVING A FAMILY LEGACY
THROUGH WRITING
~~
Teaching through storytelling
The Power and Beauty of Story
Teaching through storytelling
Jesus taught through the medium of storytelling
Story telling or story writing is the most dynamic and effective expression of the human heart, and with skillful crafting, a story has the potential to influence to action, to change a person's perspective, to challenge, to overcome difficulties, and to inspire to higher levels of achievement throughout a lifetime.
When a man dies, that unique gift or talent that God has given him, that place in this time world, which belongs to him and him alone, dies with him. Therefore, it is imperative that we tell our story; that we use our gifts for the purpose for which God has intended.
Writing a Novel or Family Tale/ Preserving a Family Legacy through Story
Everyone has a story to tell. When I write a family story based on fact or a story I have heard, I adopt the role of storyteller. Some family stories stick indelibly in our minds, lodging there, impacting our lives, challenging us with inspiration, courage, wonder and awe. Some stories evoke strong emotion, sadness, joy, dismay, and revulsion.
You can probably think of some story that has affected you deeply, a story that should be told, a story worth remembering. That was why I felt Elizabeth's story (The Wild Rose of Lancaster) should be told. It was too great a tale, a real life story, to be left untold. Elizabeth was too colorful a personality to be left unsung.
Ten steps in Writing a Novel or Family Saga
(From the Wildrose series)
1. "Muse" on the idea, that theme in the story that has stuck with you, that has caused you to think and rethink about the circumstances that made it worth remembering. Let it take root and germinate. Build and expand on your ideas. Do not hurry this process.
2. Create a note file of ideas, thoughts, situations and circumstances you might enlarge or recreate and set in place with characters, time period and local events. Think about the conflicts and obstacles your characters might face and incorporate them into your story.
3..Develop a theme that you can weave throughout your story. Right prevails, crime doesn't pay, love conquers all, inherent goodness, failure and success, overcoming the odds, etc.
4..Choose a good setting. This can be real or fictional, but it must be a place familiar enough to describe and depict accurately. The reader must be able to see it, to feel it, to experience the location.
When I wrote the Wildrose series, I chose my own home county and the town of Lancaster, a place where the story took root. This only makes sense. Research is absolutely necessary if you choose to use a real setting.
5. Gather material from personal or oral history, from the closet, the attic, friends, family photos and records, journals, online archives. I located material from my family's own oral history and from the Davidson family history.
* I had many heirloom postcards, photos, and treasures from the attic. Every personal piece of memorabilia I could find I tried to incorporate in the storyline if it was appropriate to the theme.
* Talk to those who knew her. Gather my Scottish history, the colorful history of my ancestors.
6. Research the setting carefully.
The FC Library, the internet. I bought numerous books on FC and Lancaster. I studied their patriarchs, the county foundation stones, and the history from every aspect and view.
7. I found old city maps, bought historic newspapers from e-bay, studied library records on local geography. I studied the climate, the flora and fauna of the area, native birds, trees and flowers.
I walked the streets to choose my locations, climbed Standing Stone, talked with the local people.
Sometimes, this is the first step because we relate the characters to the story first. We write about people and the circumstances that shaped their lives.
My characters were already chosen when I began the Wildrose series. I created extensive character charts detailing the character's personality and developing them from oral and written history. I read their letters, journals, postcards, and began to piece together the past. My characters came to life and like the 'dry bones' in the Bible, they came to life and scenes began to play before my mind. I began to weave my story and as I wrote, the inspiration began to take over and sometimes the story moved of its own accord. I found my characters voices and my ancestral heritage came naturally into the script, coloring their personalities with echoes from the past.
9. I outlined what ideals I wanted to incorporate within my story line and what were my personal goals in telling this family tale.
10. Write to a "target" audience. Who do I want to reach? Who would benefit? Could I create a tale that would be in keeping with the integrity of my setting, my characters, and my own writing goals as an author?
Can I make my story meaningful enough to challenge someone who needs to know that God is the answer to life's perplexities, to life's adversities, and to all that affects our relationships?
Just do it.
___________________________________________________
When a person dies, that unique gift or talent the Lord has given him for this time world, a gift that belongs to him alone, also dies with him. Therefore, it is imperative that we use our gifts and talents for that purpose God has intended.
Writing Award news in Tampa Tribune
Oh, Lord, make me respect my mind so much that I dare not write what has neither meaning nor moral. Let my time be valuable enough to spend it wisely. Help me choose with equal care, my friends, my books, and the things my eyes should watch because all influence my life. Show me that, as in a river, the depths hold more of strength and beauty than do the shallows. Keep me from caring more for much writing, than for careful writing, for books more than "the Book." Give me an ideal that will let me write only the best, and when that is done— stop me. Repay me with power to teach others. Then help me to say from a disciplined mind a grateful…Amen.
For he shall give his angels charge over thee, to keep thee in all thy ways. They shall bear thee up in their hands, lest thou dash thy foot against a stone.
Ps. 91: 11-12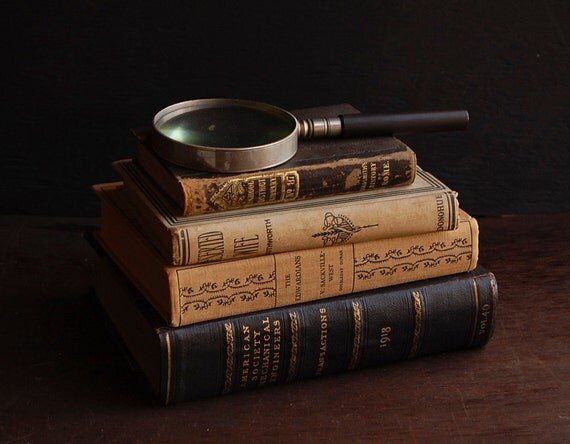 H

ow often have you read a great book that can transport you from your easy chair to another setting and time? If you can see detail and color, feel the wind and rain on your face, empathize with the character's pain and heartbreak, or cheer them on in the triumph of success, then you have read a great book.
A book can take you inside the story and into the lives of the characters to experience another life, another time and then—to see the author's labor of love become tarnished by a film version of the book that is unworthy of the author's unique writing style and true intent is quite disappointing.
When someone says to me; "Have you seen this move? Blah, blah, blah." My response is predictably; "Have you read the book?"
The book version of whatever movie is produced to represent the book, is more than likely a dumbed down, discounted, and altered version of the story. Why is this? For one thing, any film that endeavors to contain all the events taking place in the book would require days to watch, and the expense would be phenomenal. Not only that, to portray characters in a setting the author has clearly created from his or her own point of view would be an exercise in mediocrity.
Reading the book allows the reader to get into the author's mind and feel the same emotion, understand the author's true intention for writing this story. Reading the book opens your eyes to what the author is portraying in a style that cannot be duplicated into a film.
Perhaps there have been a few, but as a whole, it's a thumbs down on film versions of good books. Most are altered to the point that the theme of the book may be all that is left. The rest of the author's creative endeavors become the work of a scriptwriter.
I say, if you want to know the real story, stick to the book!
When I write, I have two friends who sit by me to offer their opinion on my work. I often read to them and talk to them about various aspects of the writing project. What I like best about these two friends is that they just sit there and smile. Since they are stuffed with something, they have no room to talk. This first one is "Coldwater Cat." I bought him from coldwater Creek some years ago and he has been my silent listener ever since. Here, he holds a sign that says, "Unwind." It is created with old typewriter keys, scrabble letters, and an assortment of other letters of the alphabet. The sign reminds me to relax as I write. I love Coldwater Cat. And…he requires no litter box or food!
HOW TO WRITE INSPIRATIONAL FICTION
BEFORE YOU BEGIN TO WRITE
To become a writer of inspirational fiction, thee is one fundamental rule—you must write. How simplistic does that sound? Writing is not rocket science. The plain truth is obvious; unless you put pen to paper or fingers to keyboard, you will never become a writer. Yes, inspirational writing requires inspiration, but it also requires the exercise of repetition, trial and error, preparation, perseverance, and an amazing amount of perspiration.
Fiction writing is an act of faith, a belief that God is leading you into this special area of creativity, a medium through which you will witness for God's Kingdom through your writing. First, you must believe in yourself and in your ability to put words into a comprehensible form not previously existing. Writing inspirational fiction is an art form fashioned from the imaginings of your own mind and then placing those words in an understandable design for others to read. This is what being an author is all about. Images, scenes, and plots are crafted into sentences, then paragraphs chapters, and finally the completed script. Interwoven into the manuscript is the plot and subplots.
Finally, from the printed page, we read about a segment of someone's life, a scene from life that can inspire us to have faith in God, to believe, to do hard things, to know that love conquers all and underneath are the everlasting arms. This is altogether an exhilarating process of imagination and creativity.
It is said that the pen is the tongue of the soul and the heart is revealed in things written. For a writer to capture the reader, error free technique and perfect sentence structure alone, is not enough. You must capture the reader with your passion, words and images that the reader feels are coming from your heart.
I write because of an inspiration within, because the Spirit compels me to write my stories and this is not simply my own choice. To me, it is a moral duty, an obligation to my readers to write the truth in a way that allows them to see themselves reflected in a spiritual context. Readers can relate to the circumstances written in the story, work out similar problems, consider who they are in relationship to God, and where they are going in that relationship.
Words are easily written just as they are easily spoken. Those same words placed in neat columns on a tablet, of read from a page in a dictionary or thesaurus are innocent in themselves, yet the same words can be mightily used under the influence of the Holy Spirit.
Words have the power to persuade for good or evil. If words fall from the lips of an resentful or abusive person, or are written with the thread of bitterness, how unworthy is such an effort. If a person desires to write a story in noble and gracious style, let the writer first have a gracious and noble heart, then his writing and instruction will be a reflection of his noble life.
I don't believe I am an exceptionally great writer when it comes to the finer points of literary excellence, but I know I can tell a story. I would define myself as a storyteller. I find the "rules and regs" of writing often restricting, and when I am involved in story, some rules just might fly out the window and my own voice takes over.
My edits sometimes return inundated with red marks and terse little notes saying I must stick to the King's English and stop using so many ellipses in dialog. While writing something particularly exciting, I sometimes misplace modifiers and dangle participles, but—I can make my readers laugh and cry and see inside themselves.
When writing narrative and story, I employ the entire spectrum of human emotions and apply them to where we find ourselves on the stage of life. The stories become real to me and I am right there with my characters. I write from the experience of life itself, from my own heart-voice. I want my readers to believe that hope springs eternal and inspiration truly comes from the Almighty. I want my words to point the way to the cross and for my readers to know they are in safe hands when trusting in the providential God.
♦
So what is story? Some stories are written from a vivid imagination, woven like threads in a tapestry to become alive with color and contrast, with sight and sound. Some stories are mere ideas, thoughts, and reflections, methodically and carefully framed into words that tell the tale. Still others, like my own, are the experiences of life lived, of stories and events more wonderful than a fiction writer could ever produce. This is where I write. And God, who is the Master Author, holds the pen.
(from Christmas Comes to Ernie)
©
Ruth Carmichael Ellinger/2001
UNIQUENESS &
STYLE
In the creative process, a writer's style is a very personal part of his creativity and exclusive to that writer alone. Style is a reflection of the writer's personality and voice. What style of writing works well for one writer may not necessarily work for another, so your own voice woven throughout the text is what determines your unique writing style.
When I read a work of fiction, style and voice are evident throughout the manuscript, and if I read the same author's work again, I become so acquainted with the style that if a ghost writer took over the writing, I would be aware of the change.
Some writers are gifted in writing fiction and have a voice and style suited to that genre. Some writers and their stylistic presentation is better suited to nonfiction, teaching, and scholarly writing.
When I write nonfiction, I follow a format that is loosely organized into a teaching style, but when I write fiction, I mull over a subject or idea for several months before I ever begin to write "Chapter One." This work is basically addressed to fiction writers and their writing endeavors.
In inspirational fiction writing, choosing the right characters to fit your idea is highly important. From my imagination, possible characters that want to be included in the imaginative idea, present themselves like actors trying out for a starring role. They march across the stage of my imagination in full costume. At this point, I ask myself, "Can these bones live?" Each character who is vying for a role must fit perfectly into the genre or theme of my story.
If I feel that "green light" inspiration from the Lord, I continue the interviewing process. Believable characters, both good and bad, must be created for the story. Each character should have a distinct personality complete with human traits and flaws that make up the whole person. I muse over each character's physical appearance, their facial features and their talents and abilities.
Flaws, both physical and emotional, are part of their personality profile and must be included. I note with detail the eye and hair color, every detail of their physical appearance, which I keep in a separate file for reference—just in case I might forget what color eyes the character was given in a previous chapter. A character can't have blue eyes in one scene and brown in the next chapter.
I search magazines and the internet for an actual image most like the one I have in mind and place this image beside my characters biography. The chosen character is given a date and place of birth, family circumstances and connections, weaknesses and strengths within the family structure. I peruse magazines and the internet for images and information on period clothing, the setting and location where they live, and the local history of the area. This file of information is kept for reference for each character in the book.
This "character" notebook adds depth and dimension to each person's part in the story. This enables the writer to study each person and his or her role in the story. Throughout the writing process, I add information I feel is pertinent to the development of the book.
After the character selection is completed, I often have minor characters show up unexpectedly and without permission to audition for a role. If they fit into the grand scheme of things, I am often obliged to include them in the script.
I don't mind this intrusion at all. These "seat of the pants" actors add interest and viability to the storyline. One such character who appeared suddenly on the scene for a role in my last historical novel was the Revolutionary War rifleman and militia leader, General Daniel Morgan.
He was a vivid and controversial character of his day living in the same timeline as my protagonist. He eventually wormed his way into a starring role in my book, Sword of the Wild Rose, book three in the Wildrose Trilogy. Morgan's compelling character convinced me that he should be included in the script and he remains a favorite of readers to this day.
As the personality of the selected characters becomes more pronounced, conflicts and circumstances arise, opinions clash, and scenes take place before our eyes. The story continues to unfold in my mind's eye and many unexpected twists and turns take place and this adds even more drama to the storyline.
After I become thoroughly familiar with the setting and the location and history of the area I have chosen to write about, and when I feel myself empathizing with the characters and their various predicaments, I am now ready to write their story. As I write, I paint in the drama and create meaningful dialog while the story plan or plot remains constant in the book.
THE OUTLINE
AND
ROUGH DRAFT
This beginning process takes place in my head. I create a rough draft or outline of characters and events that I want to include in the story. The outline is sketchy at best, but the main idea and characters are in place. Then, I sit at the computer keyboard and write the opening, all-important first chapter of the book. I spend much time on this first chapter, revising and rewriting. From the first chapter when the curtain is drawn and we see the characters and the setting described in language that will captivate out readers, the plot will follow, introduced a little at a time and thicken as the manuscript progresses.
The storyline develops and branches out as we write. Sometimes the characters take over the scene and our outline may take a completely different direction. That's okay. We can change our outline to fit the character's whim and the change is usually a better plan than my previous idea.
At various points, I continue researching, always gathering more information and insight. If possible, I take field trips to the location I am writing about. During these research jaunts, I have discovered several errors in the historic scene taking place in the book and I have been so glad that I took the time to make the effort to carefully research my topic. The physical location should be accurately described, especially when writing historical fiction. The geographical landscape should appear to the reader in vivid color. I study books and maps, history and personal profiles of characters and happenings that occurred during that period of history to insure accuracy and authenticity.
The genre thread or theme should remain constant throughout the story and the picture becomes like a tapestry, woven together to make a completed work. The entire project, beginning to end, scene by scene, fits together into one momentous manuscript.
Open the door with the first chapter and leave it open for the characters to work out their circumstances in their own way. It is very thrilling when the characters appear eager to work out their own problems. The writer becomes like a bystander watching the course of events play out, sometimes for good, and sometimes ending in conflicts that must be resolved. However, we have selected characters that we can trust to resolve a particularly difficult situation, so let it happen.
I know my characters well and the basic concept of theme of the story and if my characters are heading in the right direction toward a satisfying ending, I allow them to work out their own dilemmas. The story just comes, unfolding like a scroll. If, at some point, the story lags or stalls and the characters seem to grow weary or dull, I move away from the keyboard and do something entirely different or write something totally unrelated. I do some gardening, take a walk, phone a friend, lay it aside for a few days, and somewhere down the line, the story line returns with fresh insight.
Writing a historical novel or work of fiction is a journey without any maps. We are heading toward a destination, but not sure how to get there. The first chapter is point "A" but how to get to point "B" and all the points between and at the same time, arrive at a gratifying ending. This can sometimes present a struggle, some musing time, but eventually, by way of trial and error, we arrive.
When I begin to write the first sentence of the first chapter, I have already imagined my characters personalities and know them well, know how they feel, how they will react in a given situation. The characters have sufficient flaws and quirks to make them real and enough strong moral convictions to help them overcome in the conflicts. I focus on the opening chapter of my book and find words that will paint the scene in vivid color for the reader.
The first scene is vital to the success of the book. It can either cause the reader to continue to read or put the book down to look for something more interesting. Most intelligent readers will give the writer the benefit of a doubt even if they are not totally captivated with the opening scene, but less devoted readers will be lost.
After you have completed the first chapter, go back and re-read the text, cut about 1/3, and settle on what not to say and save for another time.
Believe in the scissors more than the pencil. Don't reveal everything in the first scene! Create enough tension to keep the reader moving forward with the story as it moves into the next chapter.
Conflict in love and war and life in general is what story is all about and presenting conflict in such a way that you keep the reader turning the page is what makes a great read and a successful writer. What can you say about conflict? It is not always pleasant but this is life and will be so until Jesus brings the curtain down so learn to write about the conflicts of life in a way that is compelling to the reader.


The circumstances of just plain living are a constant unfolding drama, pure fodder for the inspirational writer. We have not yet arrived in heaven, so the sufferings here on earth require writers who can point "the way" through life's perplexing situations, to Christ, the answer, and the comfort and guidance we find in God's word, the Bible.
INCLUDE THE HURT, THE PAIN
Write from where it hurts, not just from the sunny side of life. I read one person's manuscript where everything just turned out peachy, but life isn't always peachy. I find it irritating to read stories of flower strew pathways all the way to heaven's gates. To be realistic and believable, you must include the pain…remember the hurt.
Include the humiliations and embarrassments, the misfortunes. If we don't incorporate these into our story, it will read flat and dull, without shape or meaning.
A writer must include the unlovely, the unsightly, the smelly, the filth, all that surrounds humanity. A skilled writer can craft words that respectfully describe this varied landscape we live in, including the strange and peculiar, the charming and lovely, all the people living in this world—the good, the bad, and the ugly. Sin and the results of sin are an inherent part of the unregenerate world and there is a courteous and conscientious way to describe life's issues without offending or being gross with details nobody wants to read. In short, writing about bad things in an acceptable way, in good taste.
©Ruth Carmichael Ellinter2012